Online Safety Latest Updates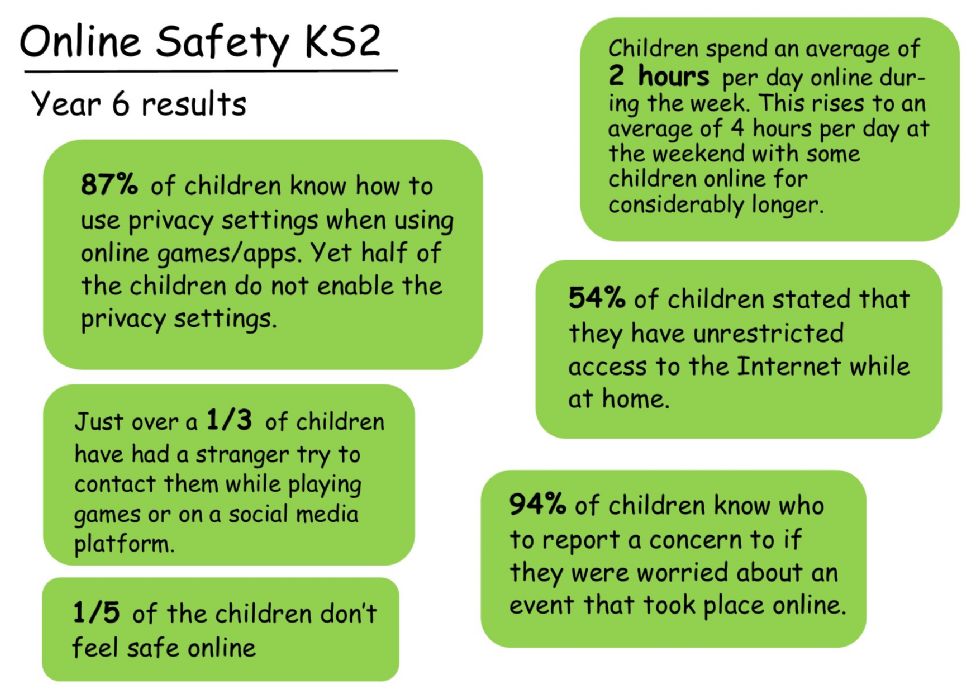 It is evident that in order to help children stay safe online, support is needed for both them and their parents. Below are some useful websites and links which will assist with this:
· Social Media Guides – http://www.kidsmart.org.uk/ – https://saferinternet.org.uk/guide-and-resource/social-media-checklists
· Settings of apps – https://www.internetmatters.org/parental-controls/
· Online gaming help – www.askaboutgames.com
· How to start an Online Safety conversation – www.childnet.com/have-a-conversation
· How to report concerns – www.ceop.police.uk – www.thinkuknow.co.uk – www.iwf.org.uk
· Need further help or advice? – www.childnet.com/parents-help - www.youngminds.org.uk/parents/
We recently held a Parenting in the Digital World parents workshop, below you can find the resources from this meeting.